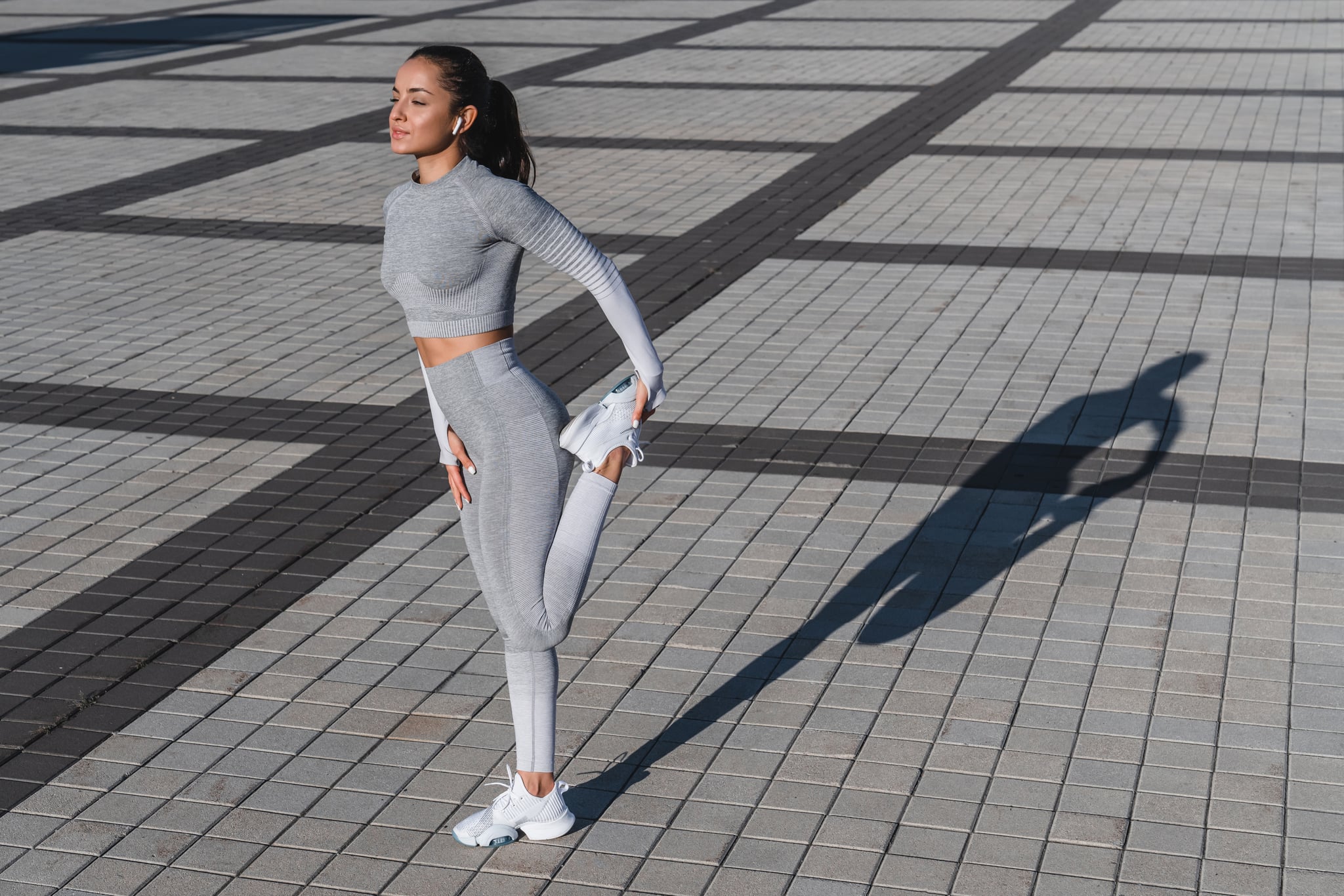 We love running because it's free, it's accessible, and you don't need any equipment to get it done. We also love that there are so many ways to do running workouts. You can sprint, do intervals, or go on a long-distance run — and they'll all improve your overall health!
Idalis Velázquez, a NASM-certified trainer and creator of Beachbody's first running program: 30 Day Breakaway, came up with this short and effective interval/ladder workout that will improve your speed, help you lower your body fat percentage, and may even promote weight loss. "Ladders are a form of interval training workouts that are divided into segments of running and rest," Velázquez told POPSUGAR.
Our favorite part about this workout is that it's scalable for all levels as you control the pace that you move at. Throw on your favorite running shoes and grab some water, because it's time to work!
Idalis Velázquez's 23-Minute, Fat-Burning Running Workout
Directions: Before getting started, Velázquez said to warm your muscles up with a dynamic warmup, then complete an easy three-minute fast walk or jog. Complete three sets total of the following three intervals, running for 30, 60, and 90 seconds, respectively.
The first set should be performed at 50 to 60 percent of your max speed, the second set should be performed at 70 to 80 percent of your max speed, and the third set should be performed at 80 to 90 percent of your max speed. Take one minute of active rest in between each interval, running at a conversational pace. If you're a beginner or just returning to physical activity, Velázquez said it's OK to walk in between each interval.
Once you've completed all the intervals, cool down with a two-minute speed dropper, decreasing your speed from a jogging pace to a walking pace in the two-minute period. We also recommend taking time to foam roll and/or following a stretching routine.
| Intervals | Pace |
| --- | --- |
| Warmup | 3 minutes of a fast walk or jog |
| Set 1, Interval 1 | 30 seconds at 50 to 60 percent of your max pace |
| Rest | 1 minute of a light jog or walking |
| Set 1, Interval 2 | 60 seconds at 50 to 60 percent of your max pace |
| Rest | 1 minute of a light jog or walking |
| Set 1, Interval 3 | 90 seconds at 50 to 60 percent of your max pace |
| Rest | 1 minute of a light jog or walking |
| Set 2, Interval 1 | 30 seconds at 60 to 70 percent of your max pace |
| Rest | 1 minute of a light jog or walking |
| Set 2, Interval 2 | 60 seconds at 60 to 70 percent of your max pace |
| Rest | 1 minute of a light jog or walking |
| Set 2, Interval 3 | 90 seconds at 60 to 70 percent of your max pace |
| Rest | 1 minute of a light jog or walking |
| Set 3, Interval 1 | 30 seconds at 70 to 80 percent of your max pace |
| Rest | 1 minute of a light jog or walking |
| Set 3, Interval 2 | 60 seconds at 70 to 80 percent of your max pace |
| Rest | 1 minute of a light jog or walking |
| Set 3, Interval 3 | 90 seconds at 70 to 80 percent of your max pace |
| Cooldown | 2-minute speed dropper; decrease your speed until you're walking easily |