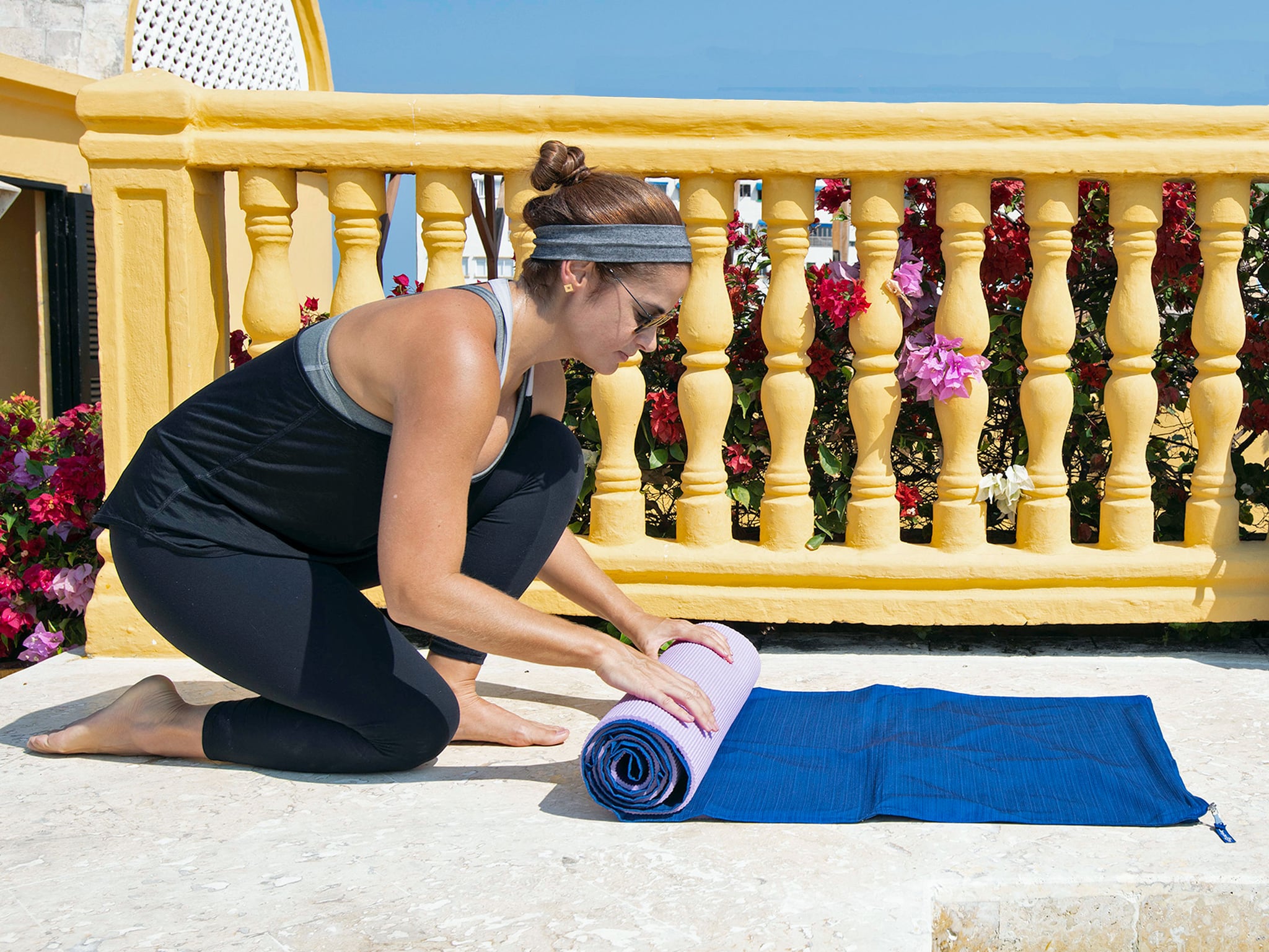 Since the novel coronavirus pandemic, I'm much more aware of how many surfaces we encounter that can carry germs or viruses. One I never considered before was my yoga mat. Sure, I cleaned the top of it after each use but never thought about what may be lurking on the bottom of the mat.
Think about it — whether you're using your mat in your living room, garage, or studio, what do you when you're finished? My guess is you roll it up as I've always done. But this simple, seemingly ordinary act can cover your workout with unwanted germs and dirt. When we roll up our mats, whatever lies on the ground under them is then transferred to the top where it waits patiently to move to our hands, face, and body during our next workout. Gross! These days, my yoga mat sees the most action in my garage, and I don't even want to think about what's on that floor.
That's why I was relieved to learn about the Carry Your Om Yoga Mat Bag ($40), which incorporates a full-length mat liner, so the bottom of your mat never touches the top of your mat. The patent-pending design prevents the germs underneath your mat from getting to the top of your mat, while also giving you an easy way to carry and store it.
How does it work? Instead of rolling up your mat when you're finished and putting it in a bag, you lay the liner on the top of the mat, then roll it up. Zip it closed to keep the mat in place and adjust the strap to carry it however you want. There's also a zipper pocket on the exterior for a phone, keys, wallet, etc.
Now I can work out on the ground without the ground finding its way on me. Give this mat a try, and you can rest easy knowing the dirt and germs on your floor won't tarnish all those cleansing breaths you took in your practice.