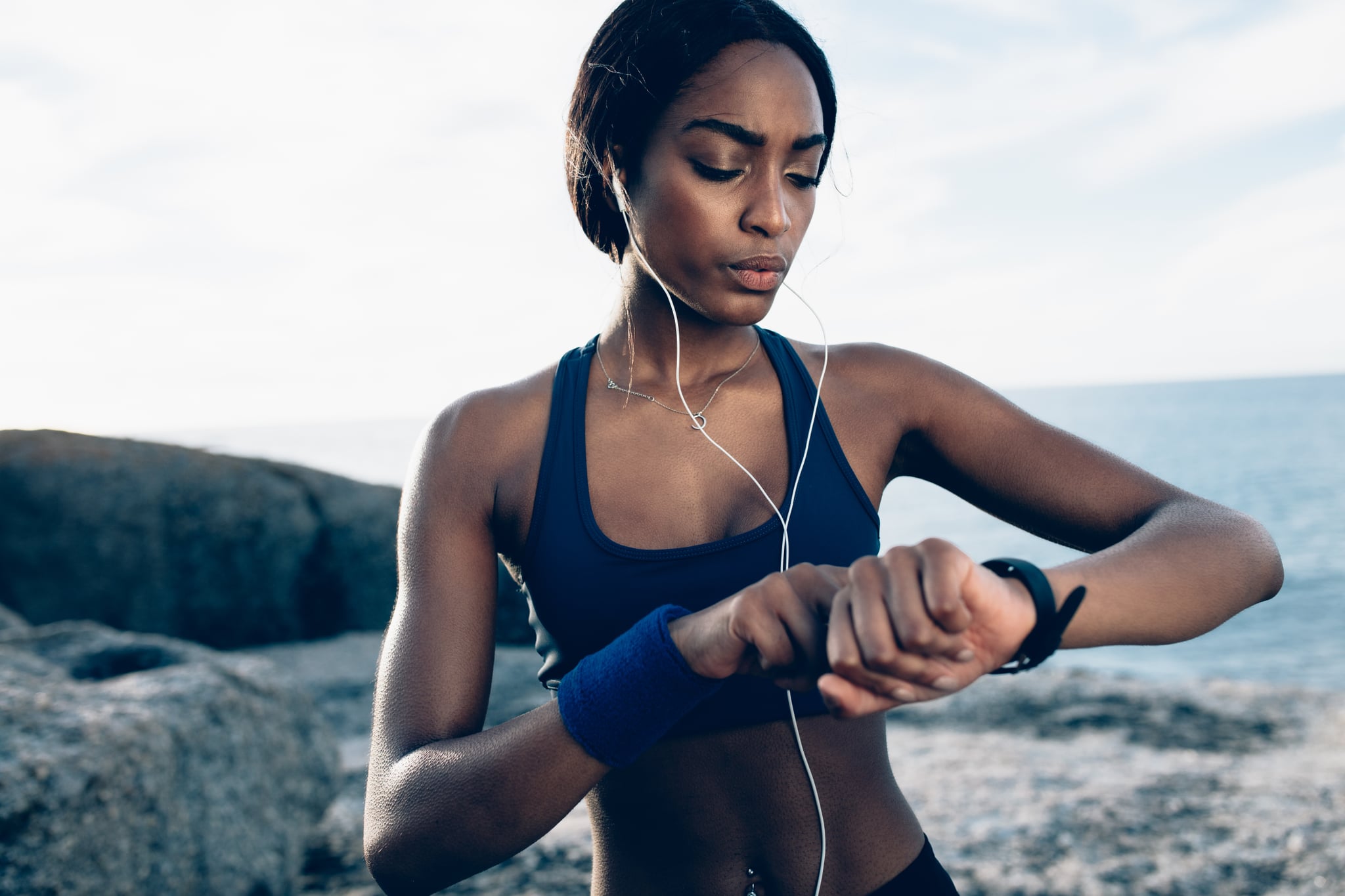 I rely on my fitness tracker just about as much as I rely on my UA HOVR™ Sonic 3 Running Shoes ($110) for a run. Chalk it up to my childhood fascination with journaling and organization, but it's safe to say I was a natural fit to hop onto the fitness tracker trend. In the five or so years that trackers have really exploded on the fitness scene, I've owned approximately six. Yes, my job allowed me to experiment with different models, but regardless, I was hooked.
For the last three years, I've been loyal to one particular tracker. I've come to rely on it to track my daily workouts, I've worn it through all four of my marathons, I've taken it on vacation to make sure I'm logging my 10,000 steps each day, I've even convinced three friends they also need this tracker too. And with the pandemic changing how we exercise and work (securing 10,000 steps each day is a lot harder without a proper New York City commute), I had become more hooked than ever to my watch.
It allowed me to share my data with my friends, see when they finished their workouts, and compete for weekly movement challenges. My tracker reminded me to move each hour, log 30 minutes of exercise, and motivated me to take myself on hour-long walks each day.
But that wasn't all my watch was doing. It was causing me to do workouts at 10 p.m. because I hadn't quite met my goal for the day. It was causing me to fit in sometimes three workouts a day just to beat my friend in our weekly challenge. It was causing me to shame myself into a workout — even on the days I knew I needed to rest more than anything. And at one point, when I completed a run and looked down at my watch only to realize that for whatever reason it didn't record the activity properly, I nearly burst into tears. I was prepared to do the six mile run all over again, just to "get credit."
What started out as a simple and healthy way to keep track of my steps had parlayed into a full-blown obsession. Once I realized the numbers on my watch served more as punishment than motivation, I immediately realized I lost sight of the original joy tracking brought me: the joy of progress. I originally wanted to view my progress running, which at the time was totally new to me. I wanted to see my hard work pay off and get better and better each day. Instead, I let myself get caught up in the actual data itself.
Sure, I still get the same satisfaction seeing that I've met my movement goals, or looking back at my past workouts and seeing how a particular run went. But now I remind myself that numbers on a tiny watch screen don't define the workout itself: how I feel pushing myself matters more than any data.