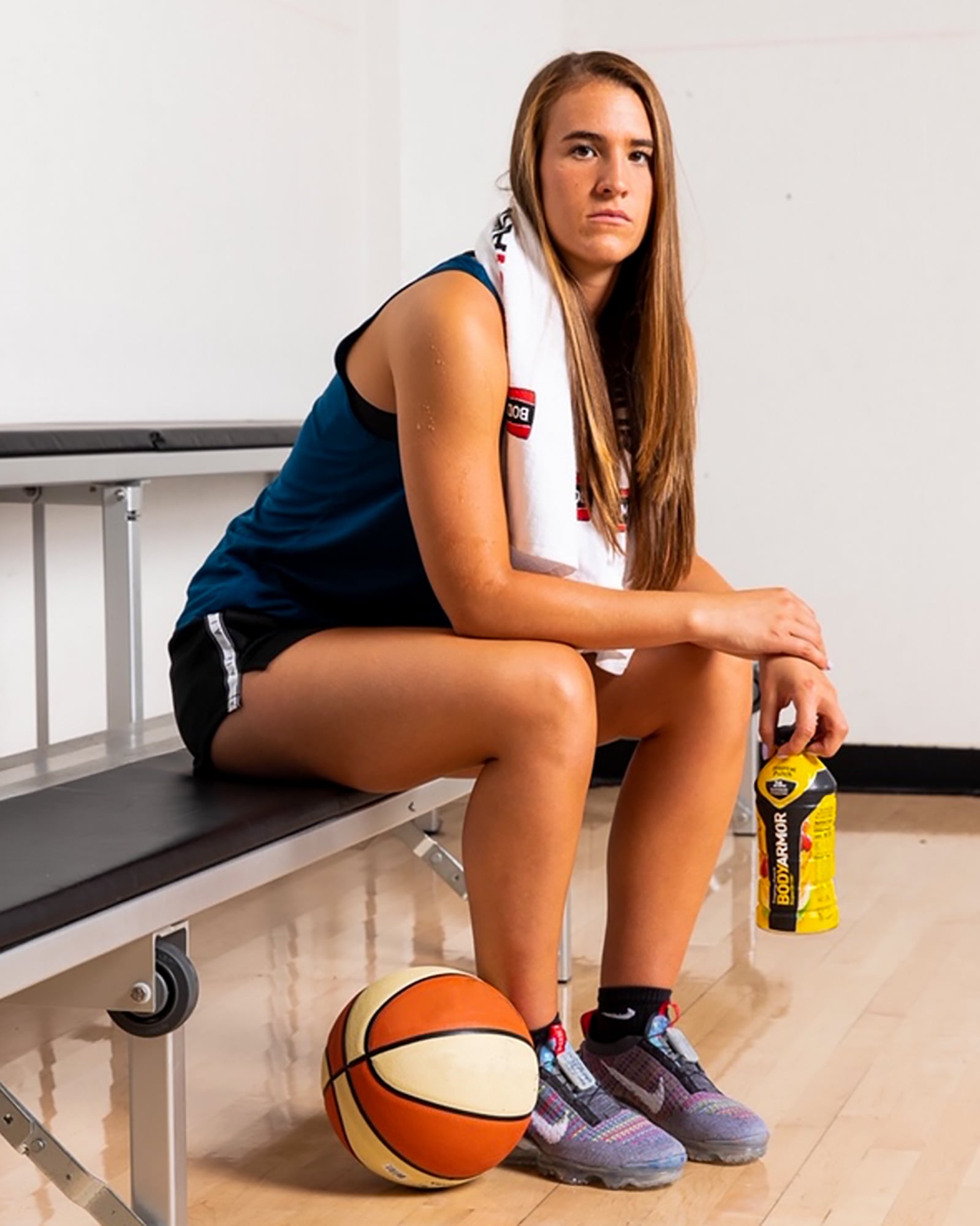 It's hard to remember a WNBA debut that generated as much hype as Sabrina Ionescu's with the New York Liberty. The first-round draft pick out of Oregon was entering the pros having already smashed records at the NCAA level, becoming the first NCAA player to collect 2,000 points, 1,000 rebounds and 1,000 assists in a career along with 26 triple-doubles, the most in NCAA history. After a quiet first game against the Seattle Storm, Ionescu roared out of the gate in game two against the Dallas Wings, netting 33 points against her former Oregon teammate Satou Sabally, no less. (Playing against her old teammates is "awesome, but definitely a little weird," Ionescu admits.) Though she suffered a Grade 3 ankle sprain in her third game and will likely be out for a month (she's currently traveling to see specialists in New York), Ionescu had already shown the flashes of brilliance that entranced NCAA fans for three-plus years.
Of course, the specifics of Ionescu's debut were far from what she'd imagined. She'd returned to Oregon for the 2020 season in hopes of bringing home a national championship. When NCAA competitions shut down in March, that dream was suddenly gone. "Obviously, it wasn't anything that I ever thought would happen," Ionescu told POPSUGAR. "That part was really unfortunate, but understandable."
Ionescu didn't allow herself to dwell on what could've been. "I really started preparing for this next part of my career as soon as that door closed," she said. "I knew that at some point, hopefully, there was going to be a season. And even if there wasn't, I still was going to need to continue to get better during that time." She was drafted by the Liberty before a WNBA season had even been announced.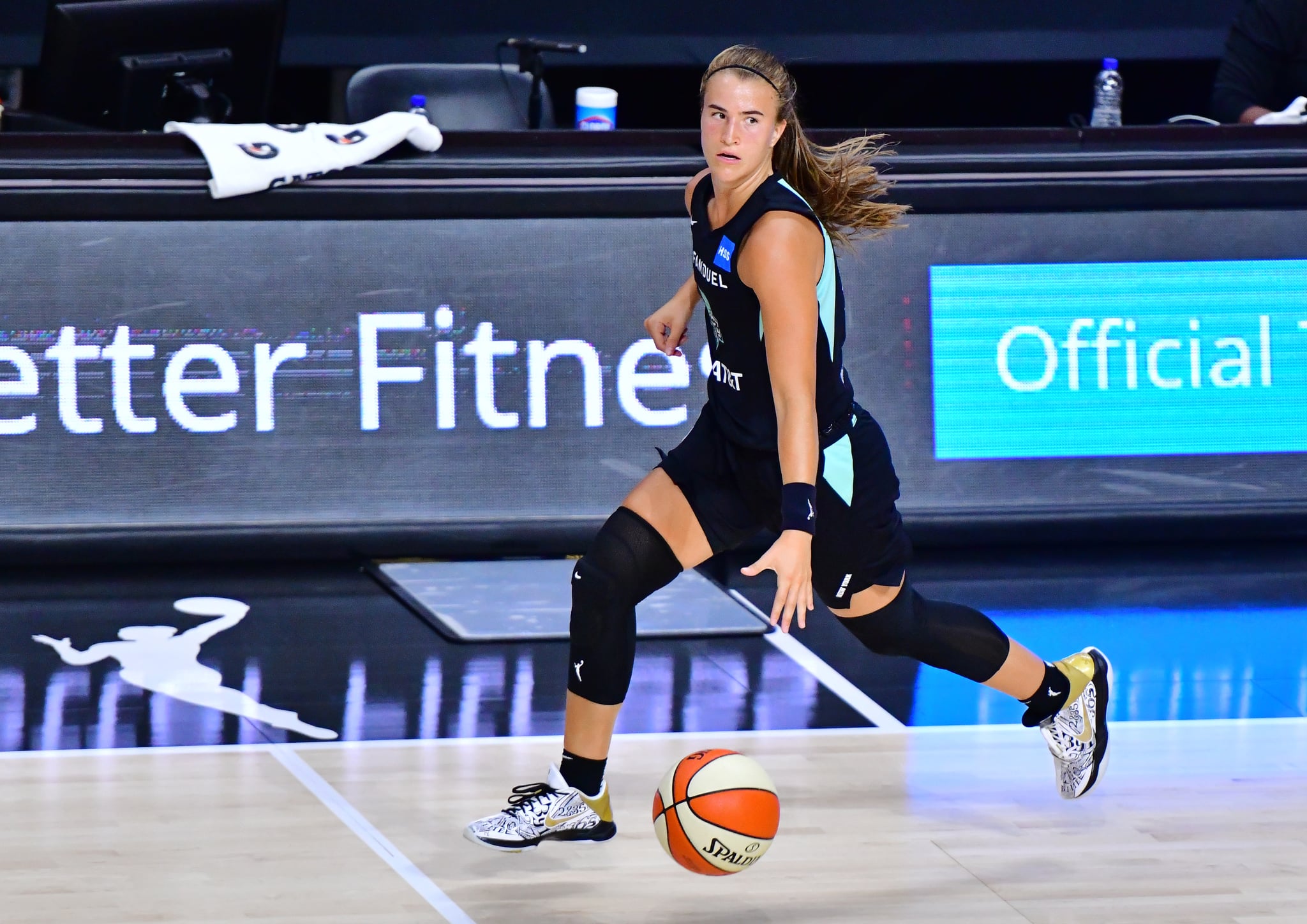 Image Source: Getty / Julio Aguilar / Stringer
Training at home was definitely different. "It wasn't as easy to get into gyms," Ionescu remembers. "I wasn't able to get into a weight room until I got to the bubble," aka the WNBA's closed camp in Bradenton, FL. Back home, Ionescu ordered weights and dumbbells, did yoga, pushed through bodyweight exercises like push-ups, and used outdoor basketball hoops to run drills. "It was really just finding a way to continue to get better," no matter what the circumstances, she said.
Ionescu was thrilled when the WNBA season was announced, and so were the legions of fans eager to watch her in action once again. "The level of expectations I have for myself are a lot higher than everyone else's," Ionescu said of the attention and pressure. "I don't really focus too much on what people think and the expectations that they have for me." She focuses on what she control instead of the "outside noise," a mentality that's likely served her well through the rollercoaster ride that's been pro sports in 2020.
Another major career move for Ionescu: signing her first pro sponsorships, including a deal with BodyArmor sports drinks. Joining the BodyArmor team was a decision directly influenced by her close relationship with Kobe Bryant, whom she considered a mentor and a friend; as one of his many business interests, Bryant was a top investor in BodyArmor. "That was always the drink that he was handing me from the back of his trunk," Ionescu remembered. "He would talk about how he'd want me on board when the time was right."
Now Ionescu is embarking on her own pro career and looking to make her mark in a competitive league and in the middle of the pandemic that's turned sports (and everything else) upside down. "Having my season cut short and not being able to compete . . . I was kind of just waiting and hoping that there was going to be a season," Ionescu said. "I've been training the entire quarantine to be ready for this moment and opportunity."
Image Source: BODYARMOR